Characteristics of planes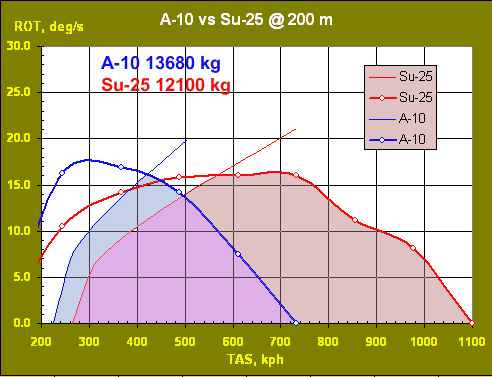 Rate of turn of A-10 and Su-25 in LockOn. Note that A-10 curve is very close to a prop fighter of WWII whereas Su-25 curve is closer to a typical jet-fighter. This curve also suitable for Su-25T with the same mass.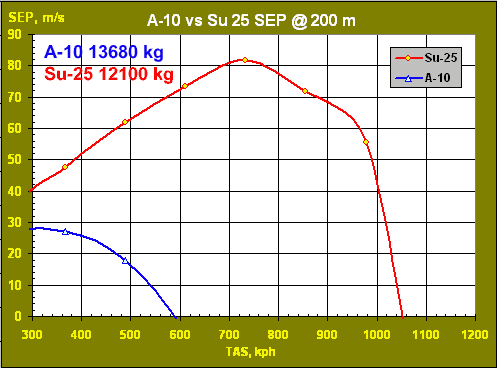 There is a great difference between these two famous planes especially in Specific Excess Power (SEP). A-10 would be a perfect E-fighter during WWII... And Su-25 can keep apace even with the Flanker... if it turn off its AB.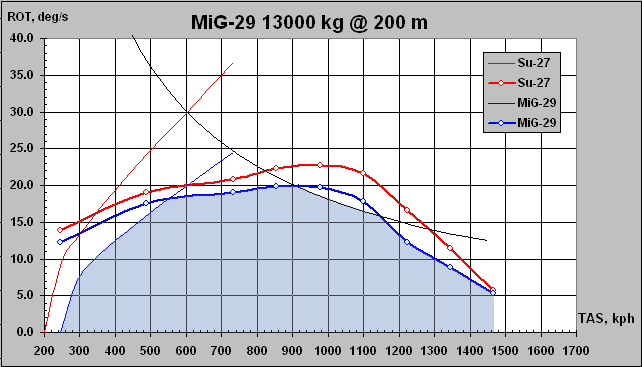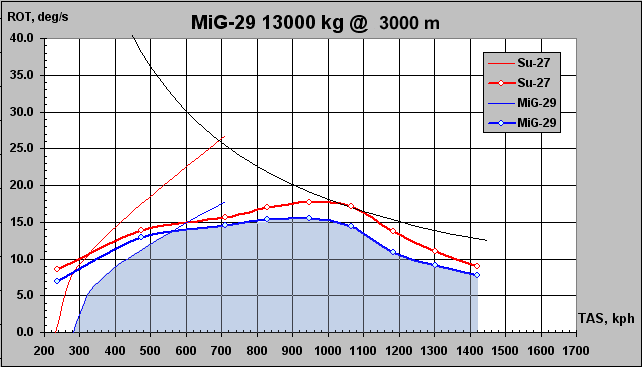 Rate of turn for MiG-29 in comparison with Su-27. Data from LockOn.